Anna Jarvis After-School Program will start for all students enrolled on October 2nd. This includes bus students and parent pick up students. Parent pick up is at 4:45. Buses will leave the school by 5:00. Those parents who have students on a bus please be at the stop early as drivers will be figuring out their new bus routes. Remember some students will be dropped off at a centralized location. This was indicated on the after school confirmation letter. If you have any questions please call the school on Monday.

All Taylor County children 4 and under are invited to participate in the Falliday event. We hope to see you there! Four food trucks will be parked nearby with food available for purchase.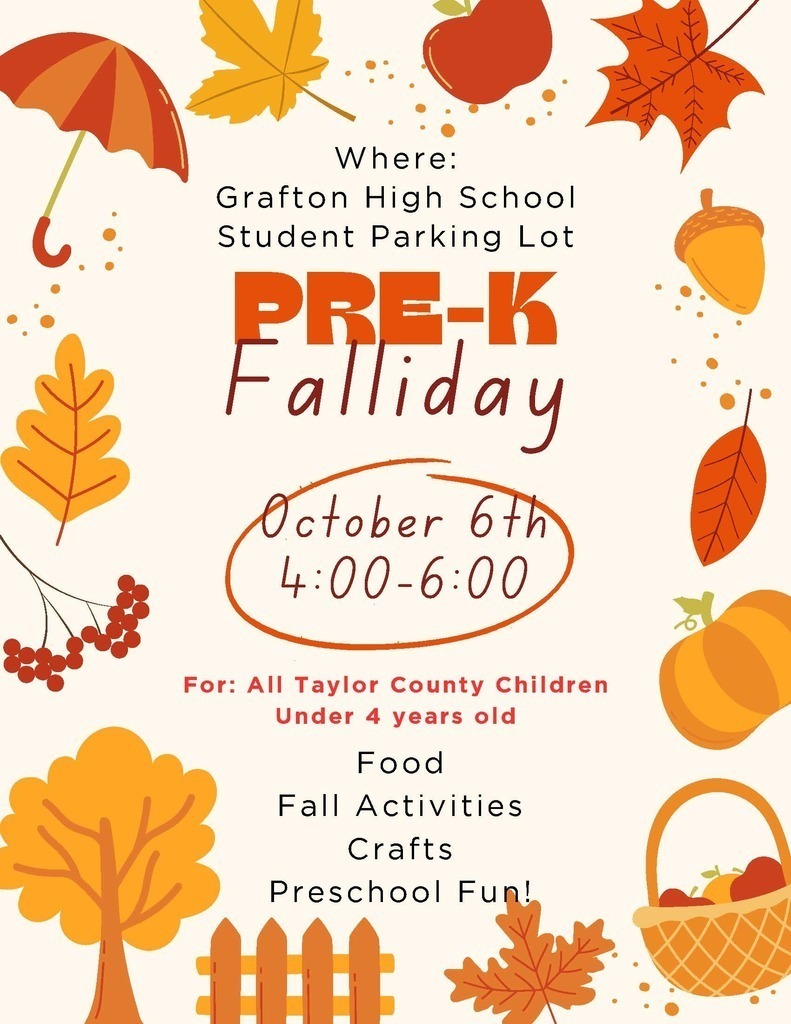 Join us to celebrate the GHS Golf Team that qualified to go to the state golf tournament. The team will be visiting all the schools on Friday to be recognized prior to the golf match next week.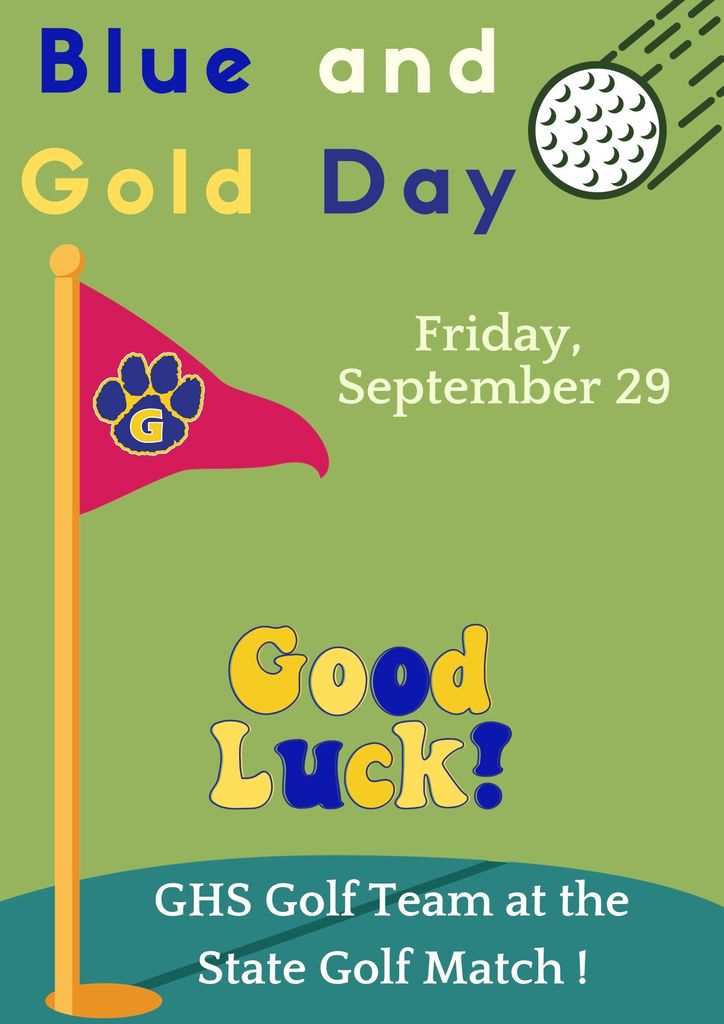 Guardians & Students: Have you recently signed into ROOMS and are still not receiving notifications? Try these steps! If you havent received information about how to access your child's Rooms account, reach out to his/her teacher for information. You can find even more information at:
https://www.taylorcountyboe.net/page/rooms-app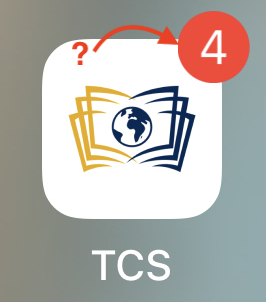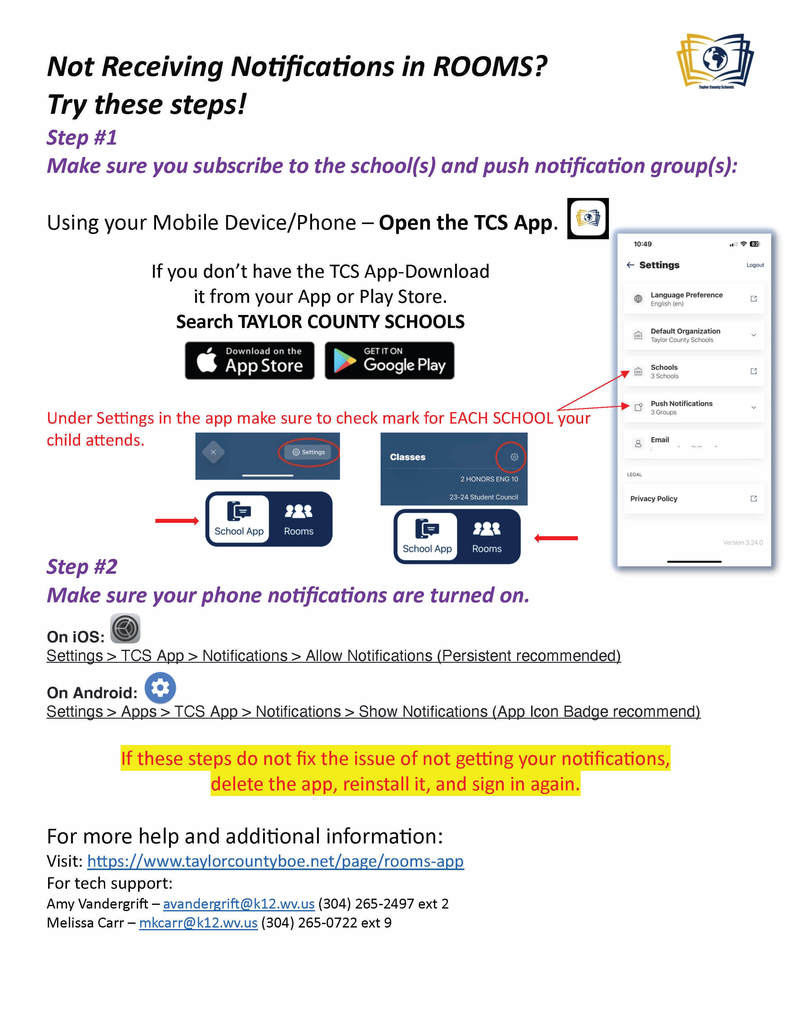 Let's Go Bearcats!! 💙🏈💛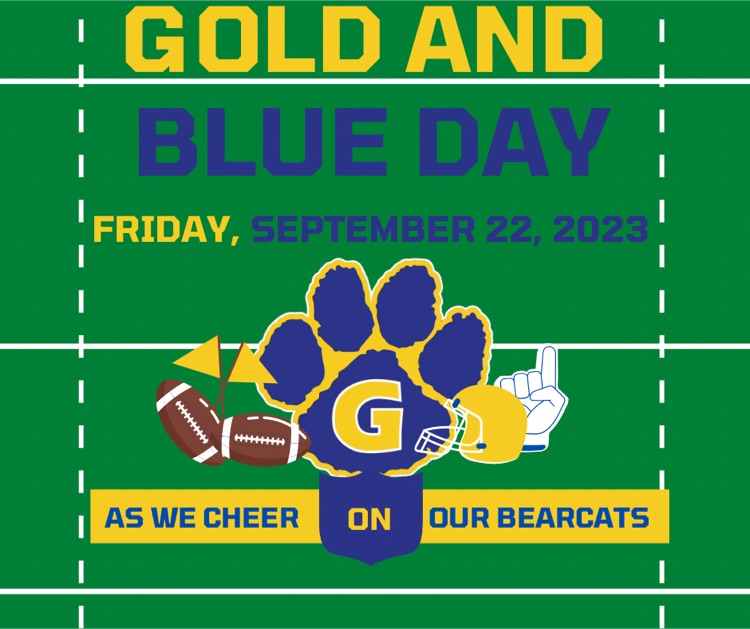 TCMS Spirit Day! Let's Go Knight! 🏈❤️🖤🩶🏈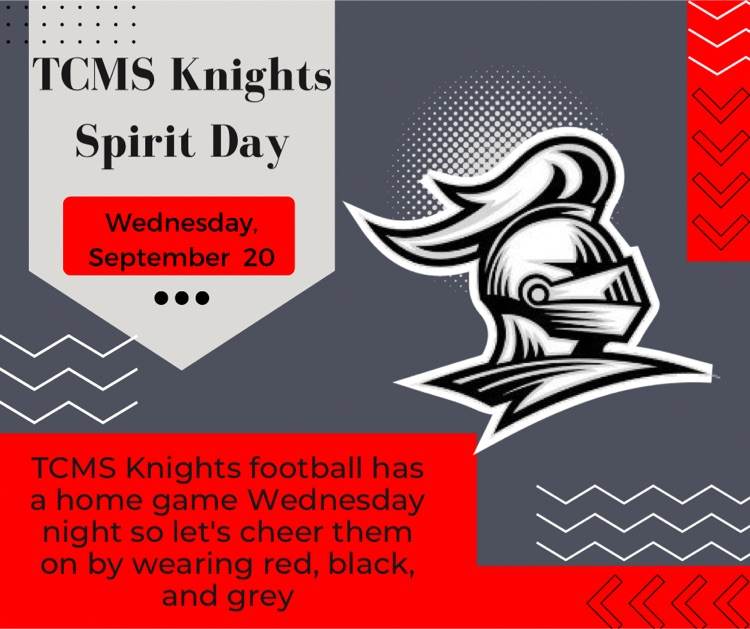 We are experiencing a problem with our line 304-265-4090. Please call 304-265-4091 to get the office at AJES if needed.

Just a reminder that the Anna Jarvis After School Program starts this evening for the students that are parent pick-up. Pick-up is at 4:45 at the front doors.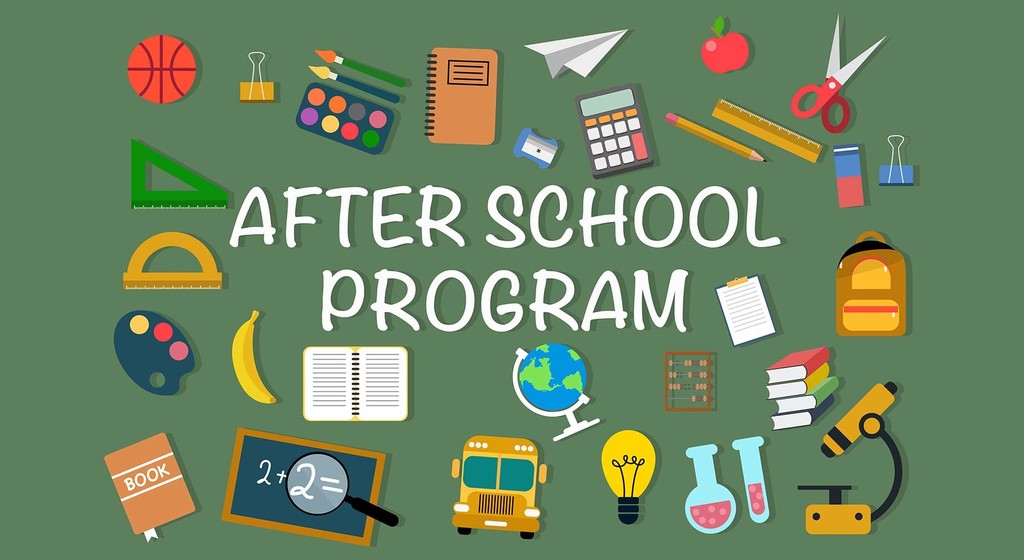 Tygart Lake State Park Rangers Grant Pierce and Stacy Lewis visited the fourth graders at AJES to teach the students about Monarch Butterflies. The Life Cycle of the Butterfly and migration patterns were discussed. Finally, the students helped release the Monarch Butterflies.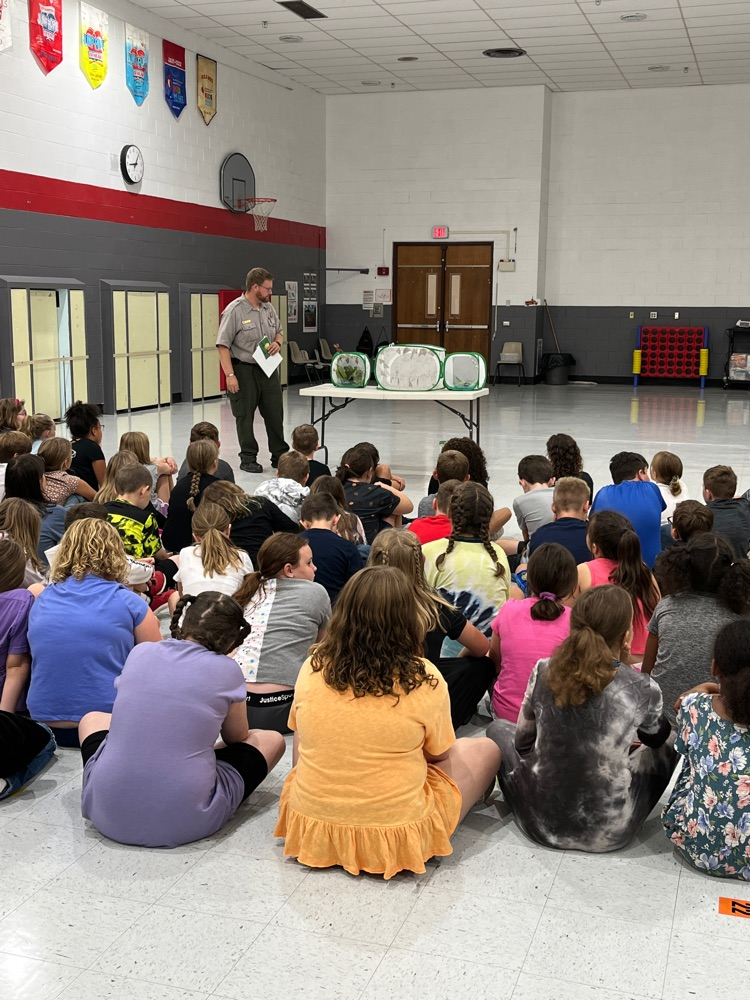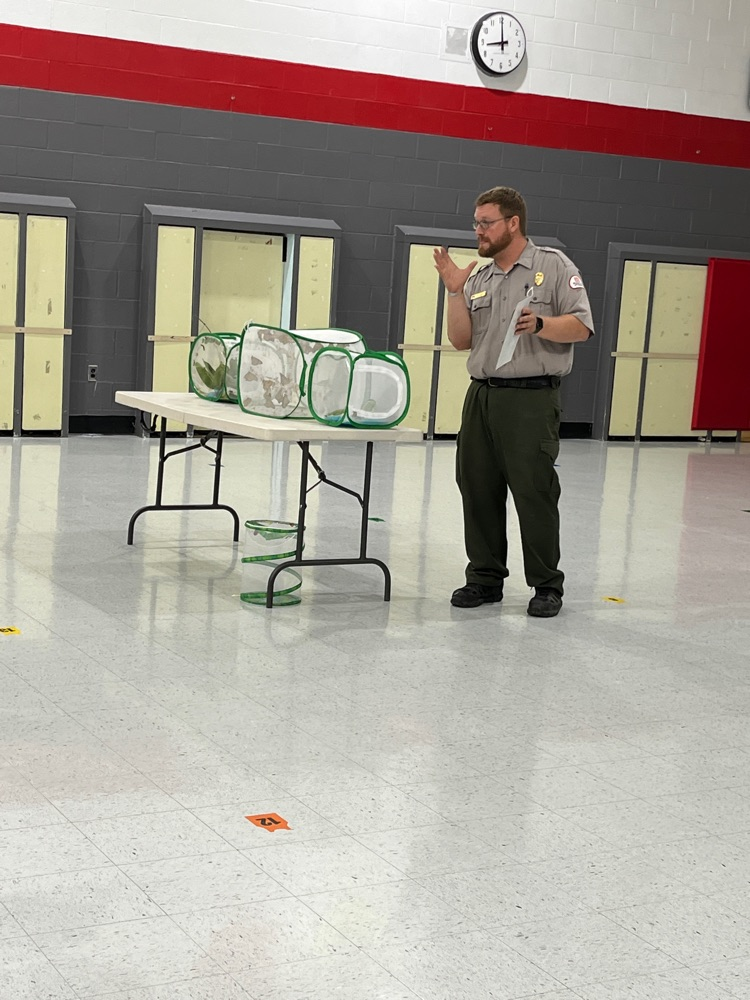 Mark your calendars for the Anna Jarvis Elementary School Book Fair. October 2-October 5 (3-5 pm) Cash, checks payable to AJES, and credit cards are accepted.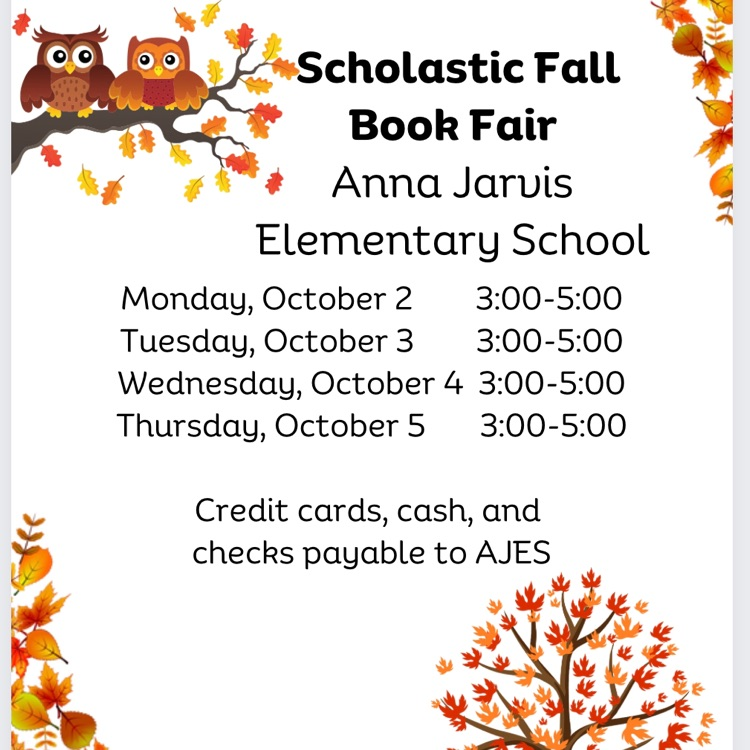 West Virginia Author and Illustrator, Ashley Belote, will be at the AJES' Scholastic Book Fair on October 4.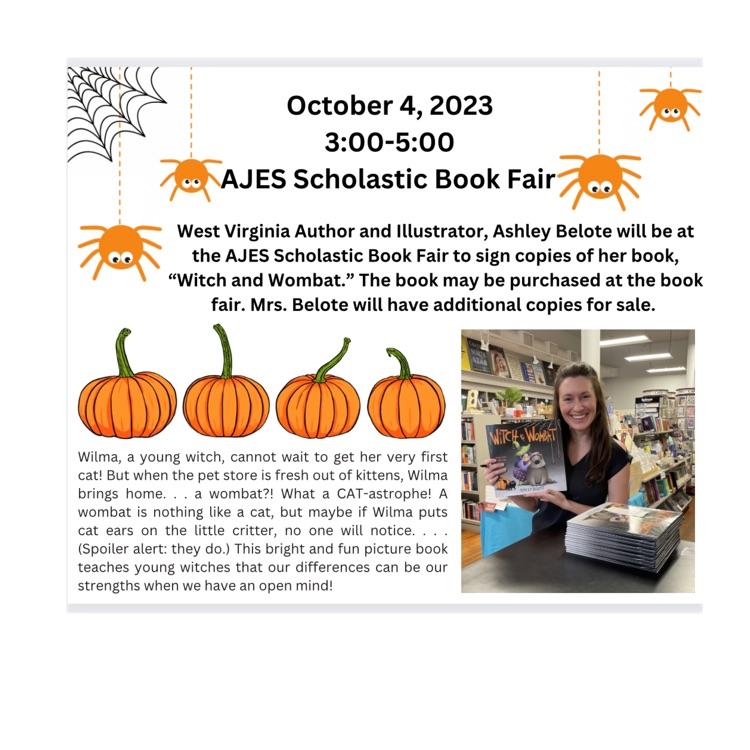 The After-School Program begins this Monday Sept. 18th from 3:00-4:45 for K- 4th grade. If you haven't signed up and you are interested, please send a note that you need a registration form. Busing and evening meals will be provided.

Good Evening, Please be aware that it appears that our state is currently experiencing an increase of Covid-related cases. As a result, we have received the following information from the State Department of Education: "When student or staff tests positive for COVID-19: » Students and staff who test positive for COVID-19, should stay home for at least 5 days and isolate from others. » Students are not allowed to participate in extracurricular activities while in isolation and potentially infectious. » Day 0 is the first day of symptoms or day tested if asymptomatic. » Students and staff may return to school if they: › Stayed home and isolated for at least 5 full days › Are fever free for 24 hours (without the use of fever reducing medications) › Have symptoms that are improving » It is recommended that a mask be worn days 6-10. » Individuals who were severely ill or immunocompromised should stay home and isolate for 10 days." Thank you for adhering to the aforementioned response to Covid-related illnesses, as doing so protects all of us. Sincerely, Dr. John E. Stallings, Jr., - Superintendent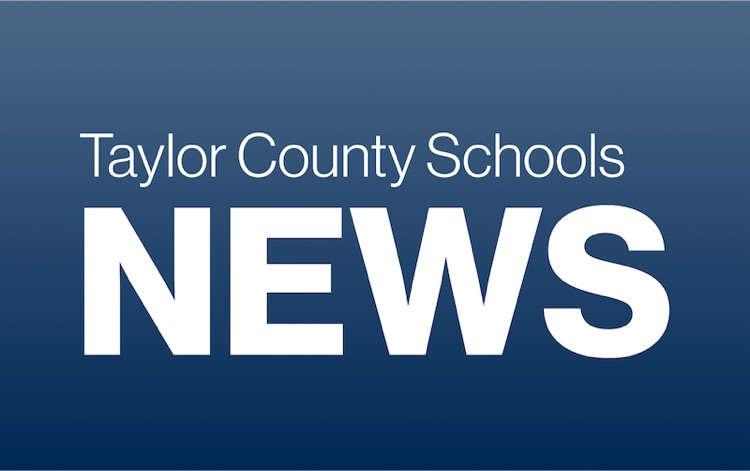 This is a reminder that tomorrow, September 1, 2023, is a Curriculum Development Day for all Taylor County Schools Staff. Students do not attend. All staff, including staff at the central board of education office, will be attending mandatory trainings and may not be able to answer phone calls throughout the day. Please leave a message if you need to contact the schools, and someone will return your call. Thank you.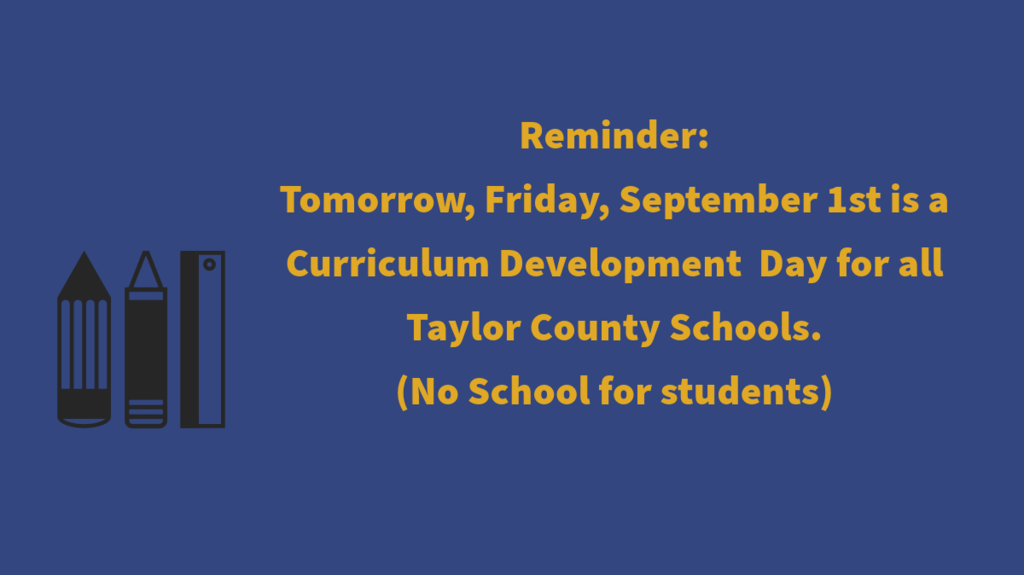 Drop off/pick up reminders: PK students and siblings get dropped off and picked up on the PK end of the building. Kindergarten and siblings get dropped off at the cafeteria door and picked up on the east at the end of the day. Other students remain as the last two days.

It's been a great first day with students! As a reminder to those picking up students at the school, please do not arrive prior to 2:55 as we do not have parking space to hold you and we don't want to block the flow of traffic on Route 50. Thanks!

Healthy Grandfamilies Announcement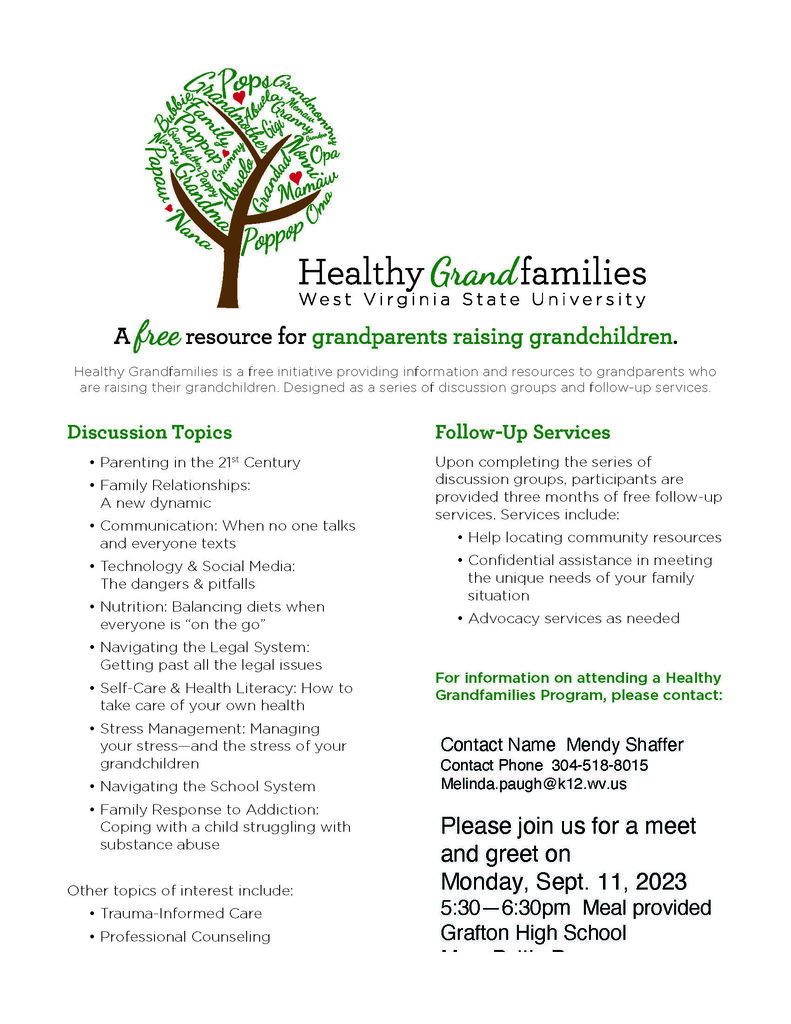 Local event happening today. "This information is being shared merely for awareness purposes only, as we are neither able to endorse nor discourage affiliation with any particular businesses."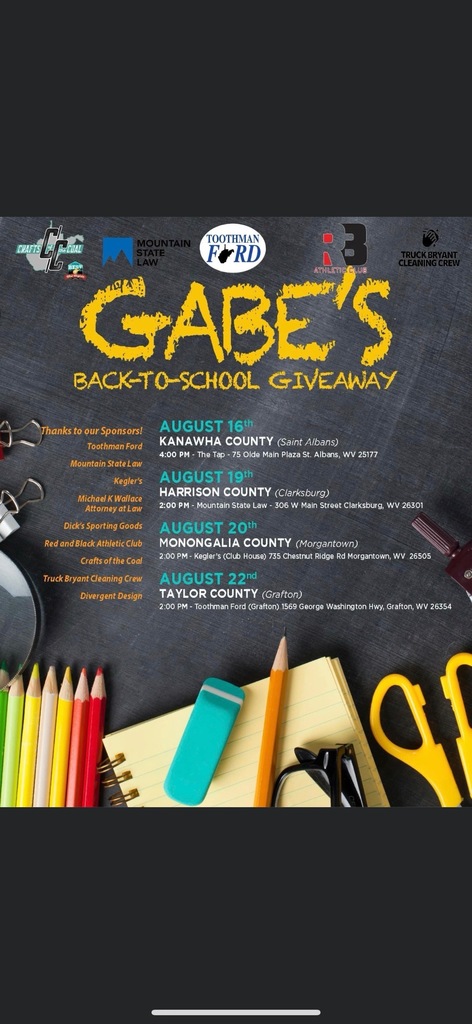 Class lists are now posted on our front doors. Please take take a transportation form with you to return with your child the first day of school. Please do not post class lists on social media.